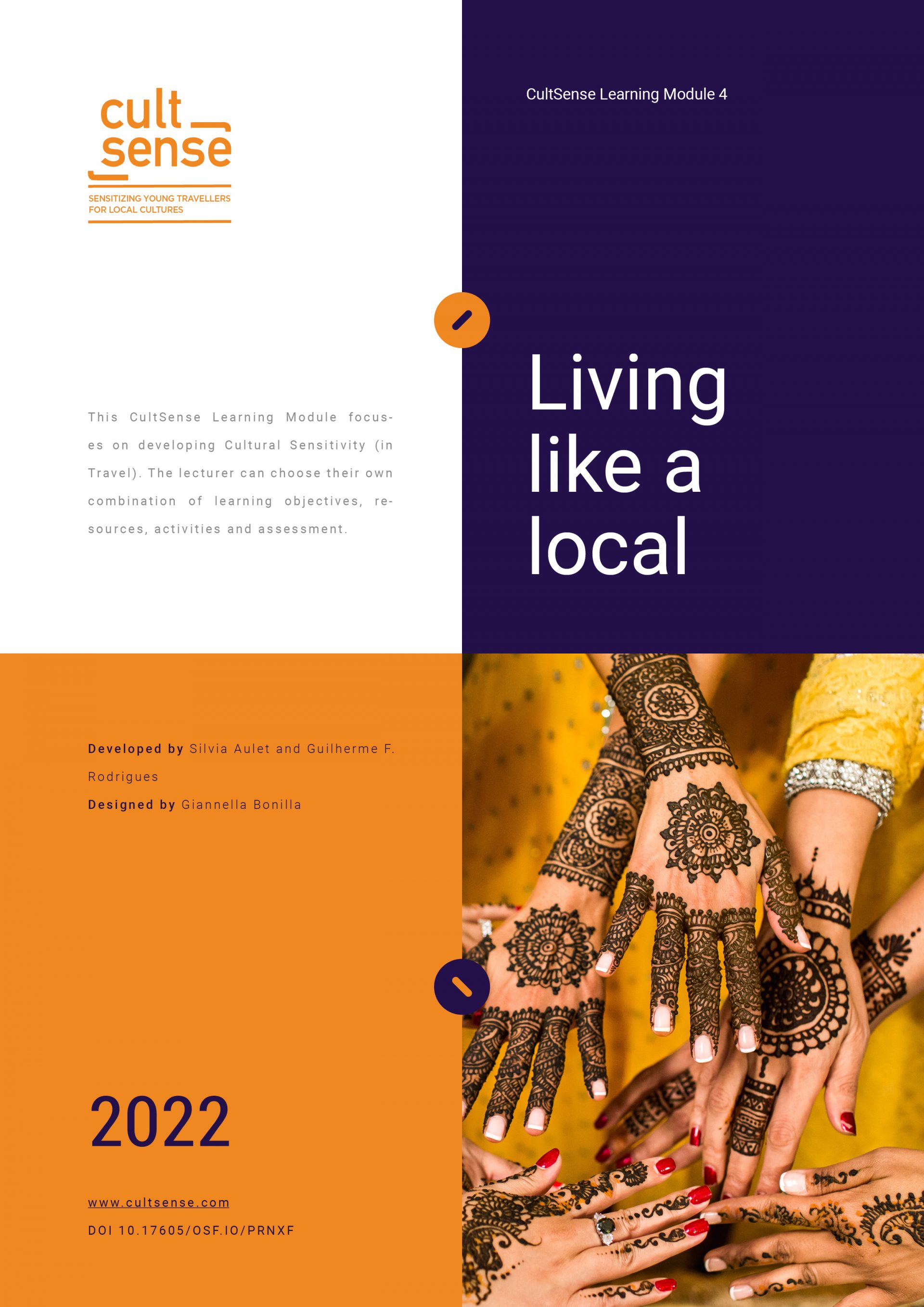 Living like a Local – CultSense Learning Module 4
The fourth CultSense Learning Module is focused on the theme Living live a Local. Aspects such as understanding and respecting the culture and everyday characteristics of the place you visit are included in this module.
Are you able to identify cultural characteristics of a local resident? What makes somebody a "local"? Can one be tourist in their "own city"?
This module provides specific learning objectives, a context on the topic, activities and resources.
The Learning Module on Living like a Local is an open access tool that students and teachers can use to plan lessons on cultural tourism, "overtourism", dark tourism, local-based culture and tourism, cultural manifestations, practices and rituals, among others.
You can connect more about this topic in the other resources available from the CultSense project.
Two case studies in our eBook aim at understanding the reality in two different countries (Experiencing a Region's Beauty via a Cultural Route: Via Transilvanica, and De Wallen, Amsterdam's Red Light District).
We have also created a video about the experience of living in Rotterdam:
If you want to enjoy the magic of cinema, we invite you to watch some of our selection of films related to this topic, including:
For other insights, you can also watch this TEDx talk about what landscapes tell us about our culture, by Linnea Sando