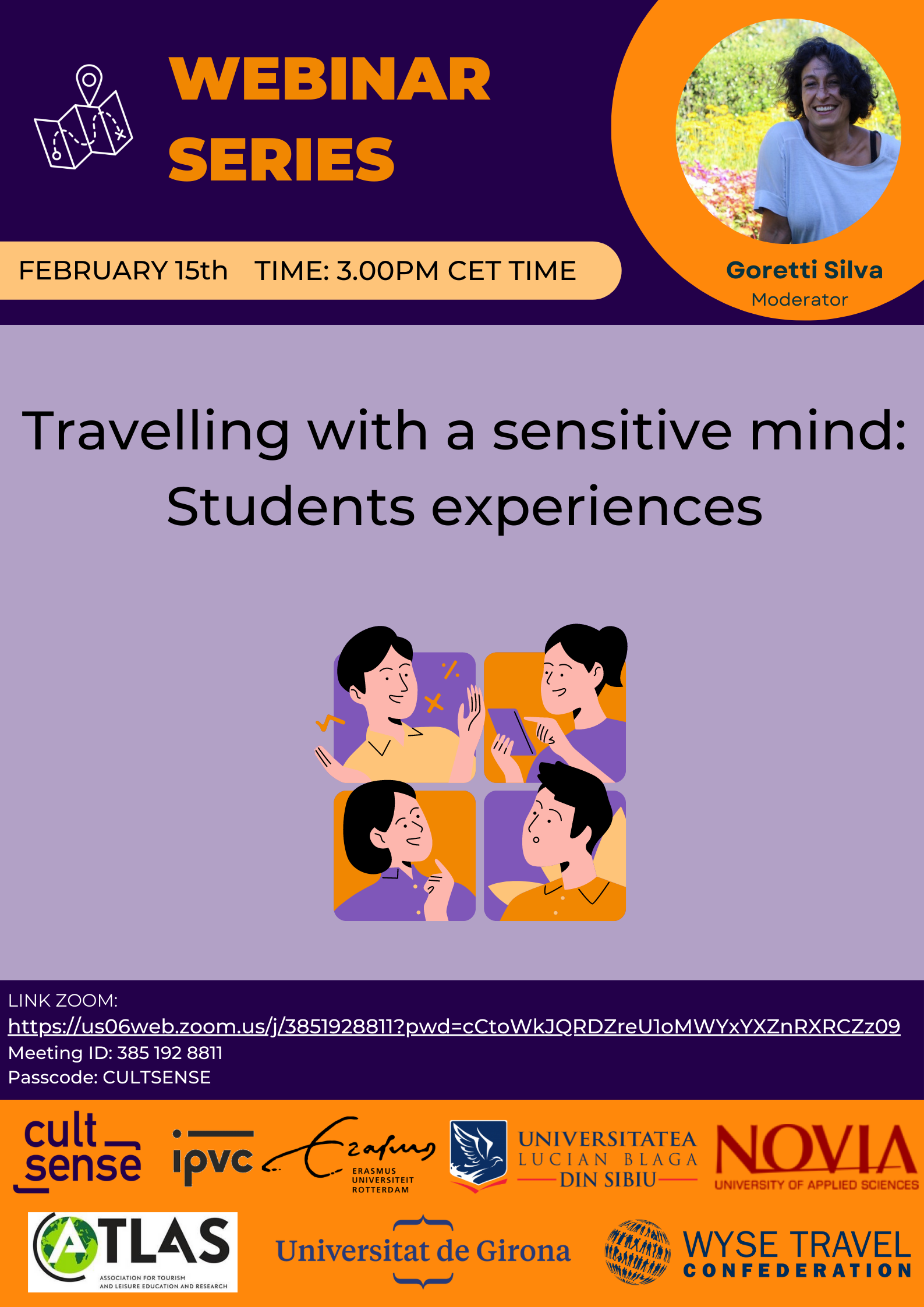 Students experiences – Webinar 15th Feb
We are promoting a webinar series, inviting all academic community including students to participate in the discussion about cultural sensitivity in travel.
The second session "Travelling with a sensitive mind: Students experiences" will take place on February 15th, starting at 15h00 (CET). Dr Goretti Silva (Instituto Politécnico de Viana do Castelo [IPVC], Portugal) will be the moderator. Incoming and outgoing students from each university were invited to participate actively in the discussion, sharing their experiences as Erasmus students.
Are you curious already? Are you interested to know more about the students' experiences?
No registration is required. Join us on ZOOM.
Access Details:
ZOOM LINK: https://lnkd.in/ePRCTTTi pwd=cCtoWkJQRDZreU1oMWYxYXZnRXRCZz09
Meeting ID: 385 192 8811
Passcode: CULTSENSE